Welcome to the Gallery of Bronze Sculptures by artist Tabatha Pack. Here you will find photos of Limited Edition Original sculptures by Tabatha Pack available in the timeless medium of Bronze. Sculptures are available in a wide variety of custom patinas and have multiple options for solid marble and granite base combinations. Hand Detailed Patina finishes are available on private request to create a work of art that is entirely one of a kind and personalized to your specifications. Inquire about a commission today and bring your dream to life.
tabatha@twinoakarabians.com
Original Sculptures ~ Bronze Limited Editions
Halim Cyril "Gentle Master" ~ Hand Detailed Dove Gray Patina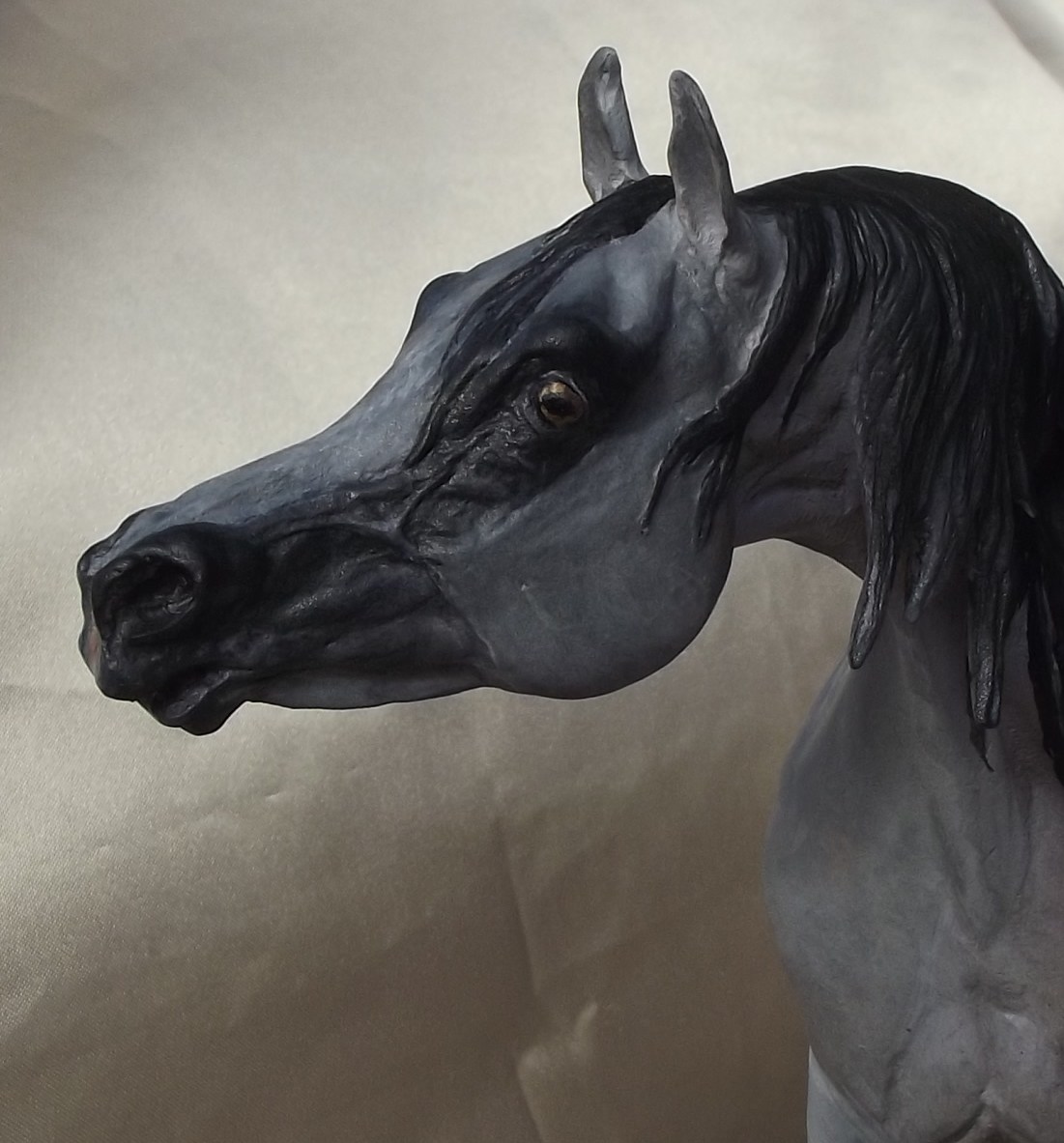 Halim Cyril "Gentle Master"
Limited Edition Arabian Stallion
*1/9th scale (aprx. 8 1/2" height of horse)
*One Mold Run aprx. 75 sculptures Worldwide

* Bronze Casting One - Dove Gray Patina
Patina includes one of a kind hand detailing for
exceptional realism. Notice the Patina is etched
away on the eyes to reveal the solid Bronze
material underneath.

*Oval Solid Granite Base with polished finish

*Available
Halim Cyril "Gentle Master" ~ Artist Proof
Halim Cyril "Gentle Master"
Limited Edition Arabian Stallion
*1/9th scale (apprx. 8 1/2" height of horse)
*One Mold Run apprx. 75 sculptures Worldwide

* Bronze Artist Proof - Chestnut Patina
Traditional Hot Patina with shading
representing a warm red Chestnut with Flaxen
mane and tail

*Custom Solid Granite Base with polished finish
Base apprx. 3/8" tall

*Artist's Private Collection